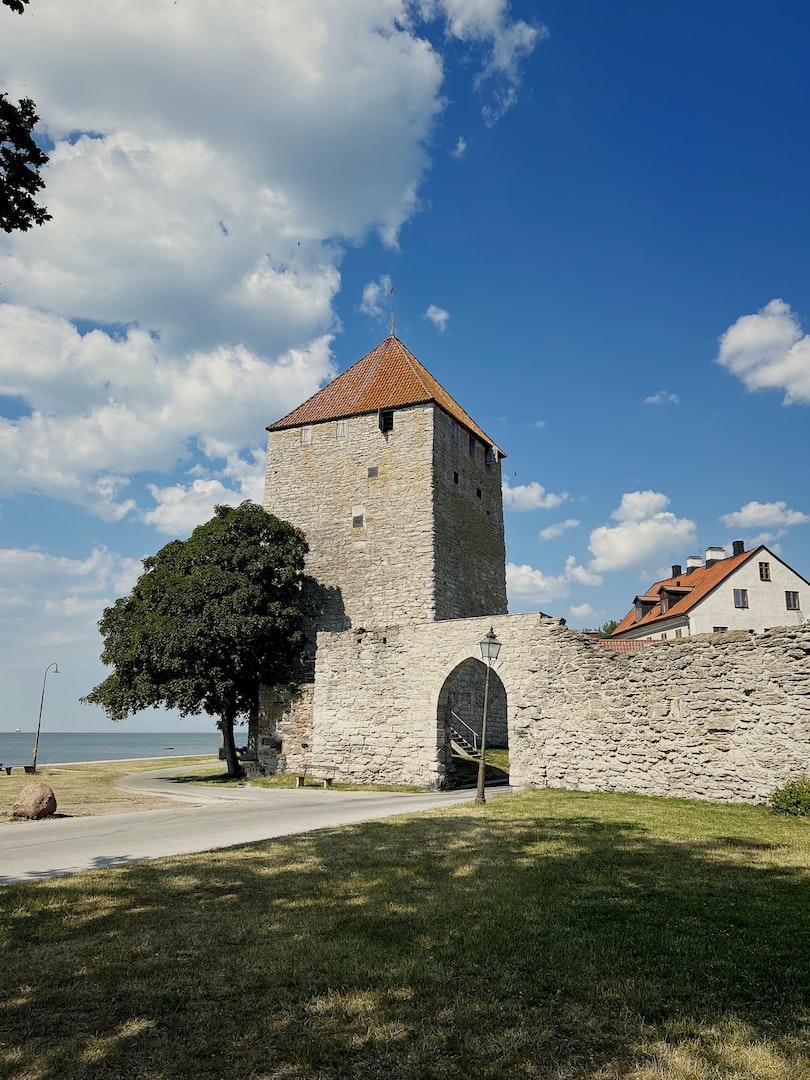 See & do
What to see and do in Visby?
Ringmuren - The ring wall
The ring wall on Gotland, also known as the Ringmuren, is a historical feature located on the Swedish island of Gotland. Here's some information about it:
1. Purpose: The ring wall was built as a defensive structure during the Middle Ages to protect the inhabitants of the island from potential invasions.
2. Construction: The wall was constructed between the 13th and 14th centuries and encircles the town of Visby, the capital of Gotland. It was built using large limestone blocks and stretches for about 3.6 kilometers.
3. Height and structure: The ring wall is around 11 meters high in most parts and has 44 towers and 11 gates. The towers were used for defense purposes and allowed guards to patrol the wall.
4. UNESCO World Heritage Site: The ring wall, along with the historic town of Visby, is designated as a UNESCO World Heritage Site since 1995. It is recognized for its well-preserved medieval walls and structures.
5. Today: The ring wall is a prominent tourist attraction and offers a great opportunity for visitors to explore medieval architecture and history. It provides picturesque views of the town and the Baltic Sea.
6. Events: The ring wall is also associated with the annual Medieval Week in Visby, where the town comes alive with medieval reenactments, markets, and festivities, attracting tourists from all over.
The ring wall on Gotland remains an important historical landmark, showcasing the island's rich heritage and serving as a testament to the medieval times.
Visit Sweden's only museum with exhibits for the Navy, Aviation and Army. Here there are exhibitions showing the history of defense from ancient times to the present. See artillery pieces, armored vehicles, anti-aircraft systems, fixed and mobile coastal artillery pieces, military hospital, fighter jets and helicopters. The museum consists of two parts, Army and Air Force & Navy.
There is a lot to do in the ancient hall; join a city walk through the city's alleys, listen to informative lectures, or book a venue right in the heart of Visby's inner city.
Gotlands Museum makes it possible for both Gotlanders but also visitors from all over the world to take part in Gotland's history, art and cultural and natural heritage. Gotlands Museum consists of the ancient hall, Gotland Art Museum, Visby ruins and the three museum farms Norrbys, Kattlunds and Petes.