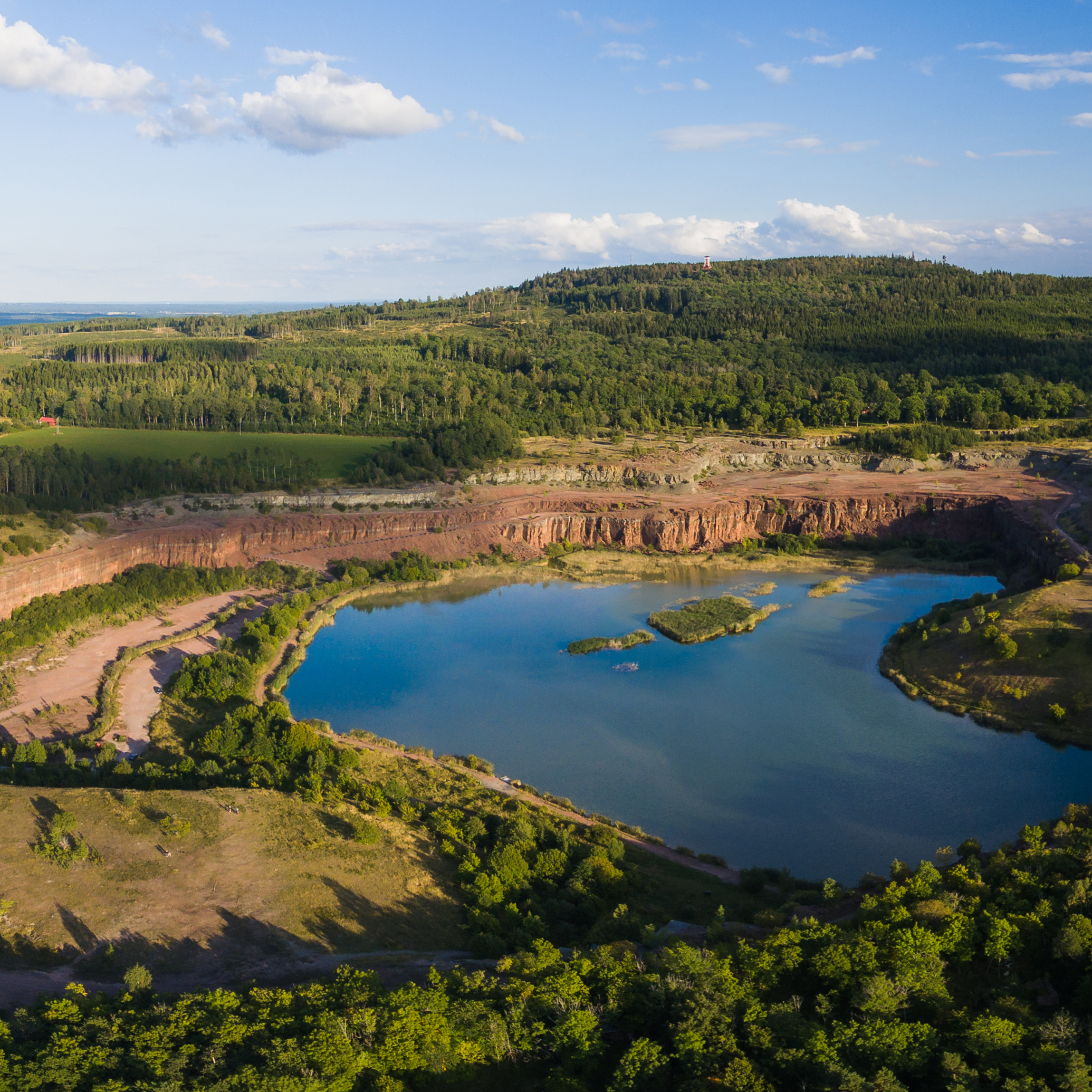 Photo: Jesper Anhede
See & do
The blooming mountain is rich in both history and exciting places to visit. Don't miss visiting the Stora Stenbrottet, Kinnekulle viewpoint or Husaby with history from the Middle Ages. Enjoy active experiences among beautiful hiking trails and adventurous MTB tracks. Kinnekulle is the part of the Platåbergen geopark which in 2022 became a Unesco global geopark.
On a headland in the Eken archipelago in Vänern, you can visit Magnus De la Gardie's Läckö Castle and its fairytale castle garden. In summer, both guided tours and concerts are arranged. A stone's throw from the castle is Naturum - the Victoria House with restaurant, hotel, conference facilities and Visitor Center - a perfect starting point for the Vänerskärgården nature area.
Rörstrand museum tells about the history and development of Rörstrandsfabriken in Stockholm, Gothenburg and Lidköping and shows temporary exhibitions about Rörstrand's ceramicists and designers, eras, styles or special anniversaries. In the newly renovated museum (2022) there is also an inviting café.
The  lake Vänern and the City of Lidköping Museum. Here you can experience exciting exhibitions that show everything from art and sustainability to Lidköping's exciting history and life among the animals in Vänern.
In Lidköping's charming city center you stroll around on the cobblestones among personal shops and inviting cafes. Every Wednesday and Saturday there are market stalls that attract both locals and visitors. In Lidköping, most everything is within walking distance.