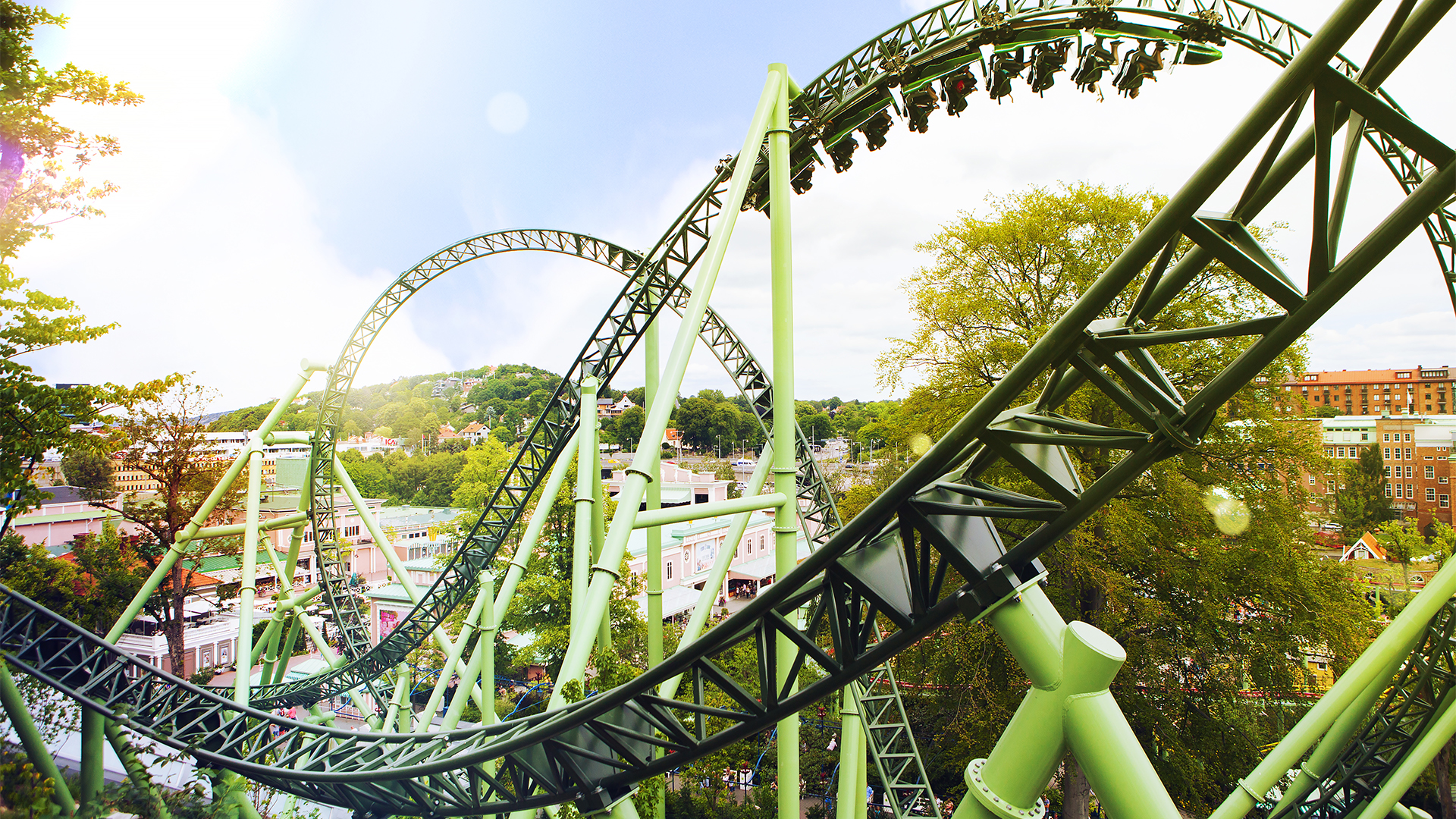 See & do
What to see and do in Gothenburg? Here are our tips.
Liseberg Park
Within the largest park in Scandinavia awaits everything from breathtaking rides and games to refreshing foods and wonderful gardens.
Not to mention three enchanting seasons – summer, halloween and christmas. Soar through the sky in Valkyria – Europes longest Dive Coaster, with a vertical drop 50 meters high. Feel the G-forces as you freefall from 146 meters above the ocean in AtmosFear or choose among the just-right belly-tickling rides, soft rabbit hugs and cold ice creams in Kaninlandet.
Bohhus fortress is a unique place with over 700 years of Nordic history full of royalty, bloody sieges, witch trials and dungeons. The castle has been subjected to 14 sieges, but has never been conquered by force.
The southern islands of Gothenburg's archipelago are car-free and you can reach them by boat from Saltholmen or from Stenpiren in the city. To the northern islands you take the road ferry from Lilla Varholmen on Hisingen. Both parts of the archipelago are beautiful and well worth a visit. Here you will get tips on the easiest way to get there.
Vattentornet i Slottsskogen 
The water tower is located at the highest point of the Castle Forest, 80 meters above sea level. In the summer months, viewings of the tower are arranged by Aquatoriet.
VR World Gothenburg offers experiences, events, games, rentals, cards & film and the chance to buy your own VR package that they build and install.
VR World is Gothenburg's first virtual reality center and offers a large variety of games and experiences for all types of adventurers. They often change games and experiences but also have a permanent selection that does not change.
Prices in SEK:
1 VR experience SEK 100
30 minutes SEK 200
1 hour SEK 300
More tips on what you can do in Gothenburg can be found here